This is the 1st in the series of Fluck Tuesdays.
Photo courtesy of Oliver Fluck and sincere gratitude for the collaboration which resulted in eight very unique fiction pieces. These were the initial stories. Then I continued to create 23 more and that is how  Collection of Auguries came to be. Grateful for the synchronicity which brought us together so these stories could be told with the help of a lens.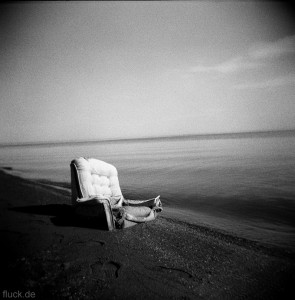 A Reflection from the Shore
Oceans are not as blue as they appear in pictures, Emilie Goldstein thought to herself, as she looked at the loud waves reflecting the ashy, overcast sky.