Still Sundays.
Trip to Philly. Maximo Park at The Troubadour in West Hollywood. A trip to Oakland. Beauty in chaos. Mark Nepo. "Thin Places".
June 15, 2014.
There is a stillness that is so rare that it can only be compared to the "green flash" optical phenomenon.
Although this green light, found during sunrise or sunset, is quite rare to witness, airline pilots can see it more regularly when they have an unobstructed view of the horizon. Information presented online is not as reliable as it once used to be, or perhaps I should say easy access to so much information now requires as much research as one had to do in the "non-digital", pre-Internet times if you desire any accuracy. I contacted an airline pilot who has been flying planes for a very long time and even offers flying lessons and he said he has yet to see the "green flash". There are many literary references to this light, the most specific being Le Rayon Vert or The Green Ray by Jules Verne where two people end up going on all sorts of adventures in search of this green flash.
Similarly, the Stillness that is akin to the "green flash" occurs under the right circumstances and often these come from life slowing to a complete standstill. To an ordinary human being such times often resemble as if  "nothing" is going on, but to those who are pilots navigating uncharted territories, this state, characterized by lack of motion, is not necessarily without progress. Moreover, this "green-flash"-stillness that appears due to a seemingly standstill pause is actually a byproduct of momentum at prodigious speeds.
In many ways since I last wrote I feel I have merely been a desperate passenger who hitched a ride with a stranger called Life that turned out to be a driver who had no direction or sense of speed. Despite all the challenges and disappointments these last few weeks have presented, I am blown away by how much I did that I wanted to do in spite of everything. In the words of John Donne, "Be thine own palace, or the world's thy jail."
The month of May began with an intense trip to Philly. We went there to attend my friend Erica's wedding. Although I didn't spend much time with her it was a joy to see her and the groom, the wonderful Louis, so happy.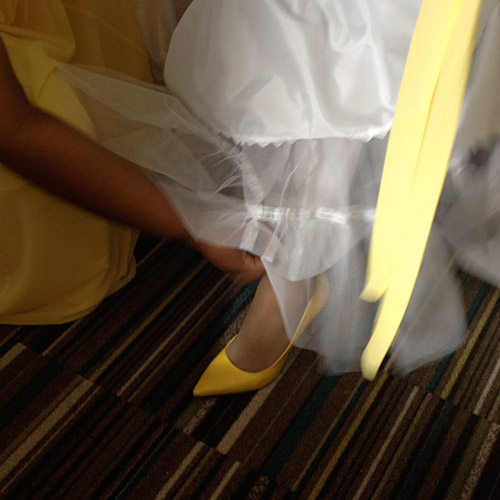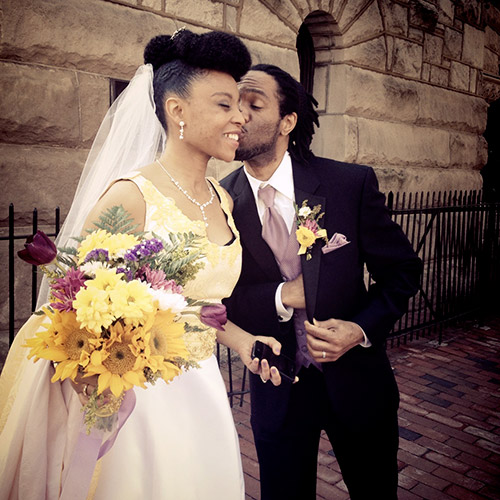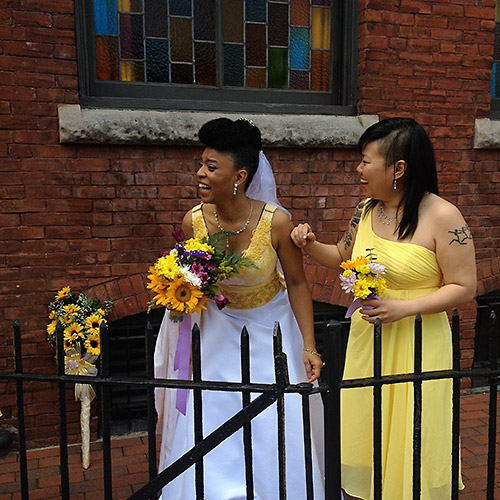 The rest of our time in Philly was spent exploring the "other Philly" that I never visited despite visiting Erica on numerous occasions when I used to live in New York City. This is mostly because the purpose of the visits used to be to catch up with her and not the city. To that end, leave it to our good friend, Shayne, to be the embodiment of the best of Philly. As most of the readers of my blog already know, not only is he a very dear friend, he is an incredible poet and a very gifted singer and pianist. His version of "There's a Boat Dat's Leavin' Soon for New York" is better than any other I have heard. I heard the sneak preview last night in fact. It was magical to spend time with him and catch up in real time instead of our regular exchanges over distance. His passion and understanding of music is redefining contemporary jazz.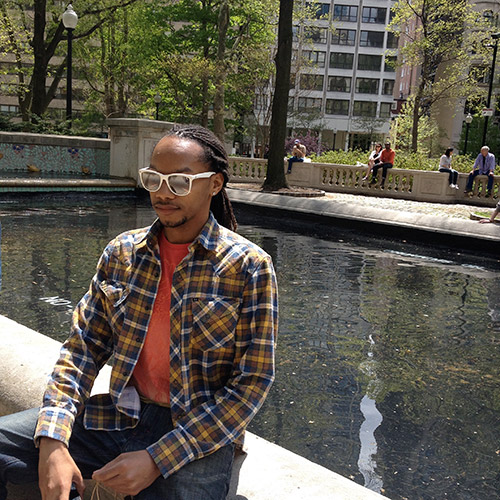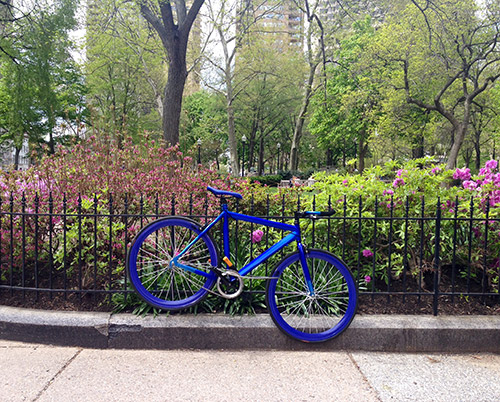 Philly, like any other urban city in America, is beginning to see the impact of opportunities that only favor one class.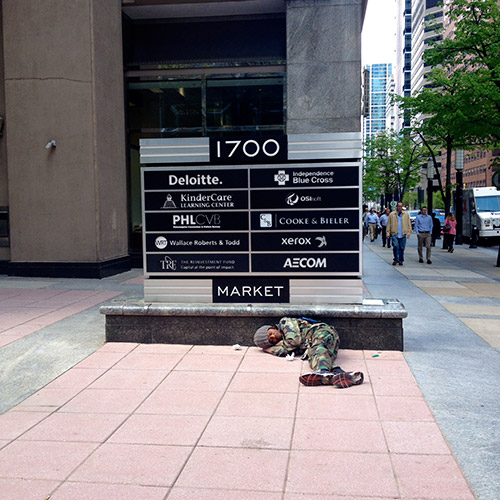 Despite the very apparent discrepancies in the city, it is truly a city of love and hope. I am not sure how long before it becomes another uninhabitable New York but for now she gets to be herself, a place for everyone.
After the Philly adventure, it wasn't very long before we had the wonderful opportunity to check out Maximo Park play live at The Troubadour in West Hollywood. It was a magical night. Despite the exhaustion from everything related to my work—a lot of my fatigue comes from my inability to be on auto-pilot even if my survival depended on it; I am hyper-alert to the deepest unconscious ebbs and flows—I experienced a performance unlike any other I have seen. This band gave everything and more to their fans and the fans equally reciprocated an energy that could be felt with your bare hands. It was also a fantastic experience because the venue was sans hipsters, it was a mature audience regardless of age who didn't need to abuse substances to get high, the music alone was enough. This is not a "big" band. Yet. I believe they are going to get very big very soon. I am glad I discovered them before that happens. It isn't about that. They have been around for a very long time and making music regardless of the number of their fans and the fans they have are very real and supportive.  I am grateful to Jamie for introducing them to me; his music collection is the equivalent of the ancient library of Alexandria . The last time I felt this moved at a concert was seeing U2 perform at a small venue in Paris many years ago.
You know a band is good when after seeing them perform live you appreciate their latest release even more. I have been listening to their latest album, Too Much Information, on repeat for some time now. It just doesn't get old for me and every listen brings forth a different fragment to which I can relate. My two favorite songs, according to the repeat counter on my iTunes,  on their latest album are "Leave This Island" and "Drinking Martinis" although I like all the others equally. It's invigorating to know that art does this: it turns you into a Phoenix that rises again and again and again. As I listened to the live performance the meaning of the song "Leave This Island" became clearer and clearer—of course this is subjective—sometimes the person you have to stand up to is the you who has given up.
Have you ever been compelled?
Under a spell? From a protagonist
who knows you far too well? Have
you ever been undone by a slip
of the tongue? And betrayed a
side of you that felt hard-won?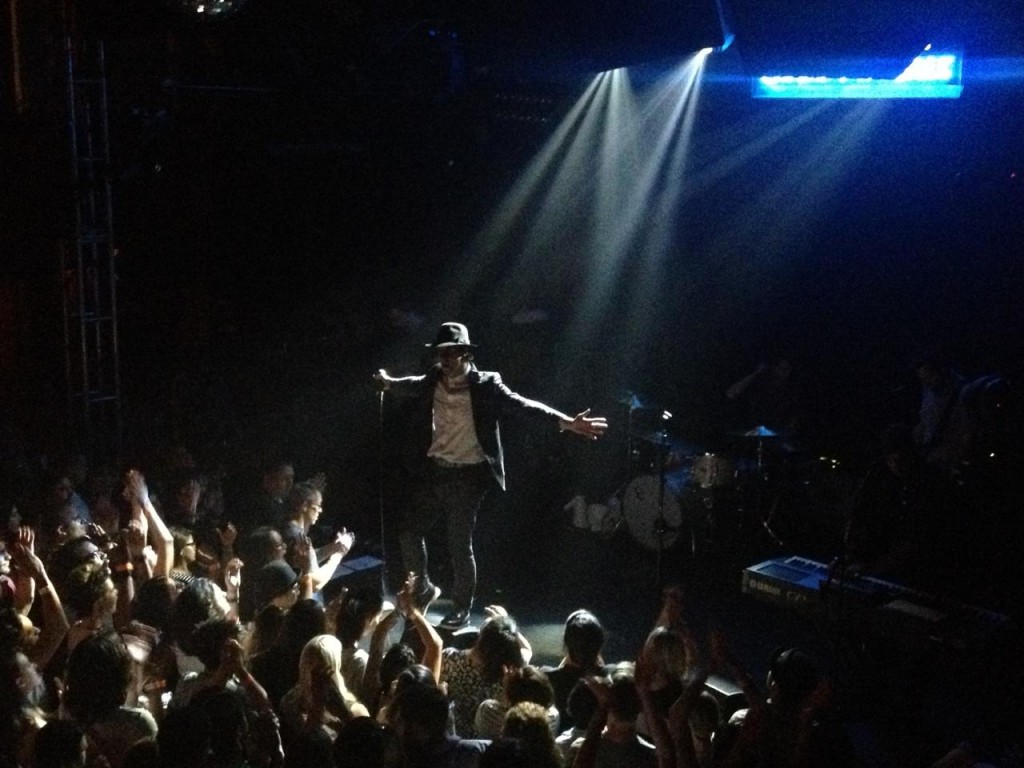 Still buzzed from that weekend, I hardly had a break before  I left for the Bay Area to visit a very good friend visiting from New York City. She was there leading an education training for principals at a conference in Oakland and her family came along because it was Memorial Day weekend.  I had a wonderful time hanging out with her and her family and I realized just how much I miss my friends. I also had the rare occasion to catch my brother who is very busy with yoga and his DJ gigs. His yoga practice has expanded to another level and I am so inspired despite my own practice lagging. Yes, this is him and not Mr. Ieyngar. What I find the most fascinating about my brother is his ability to work with those who have never done yoga. He is an incredibly intuitive teacher and his communication and patience are unparalleled. And he is only beginning. I am convinced he is going to redefine the practice of yoga in the West.  On that typical Gemini note, he celebrated his birthday a few days ago as he mixed music for many who admire him and music.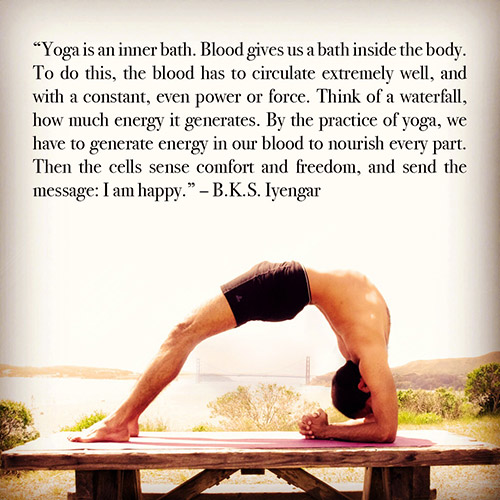 Lauren, his graceful partner who is also a fantastic yoga teacher and practitioner, has added wonderful touches to their living space in Lake Merritt which was a welcome sanctuary for me.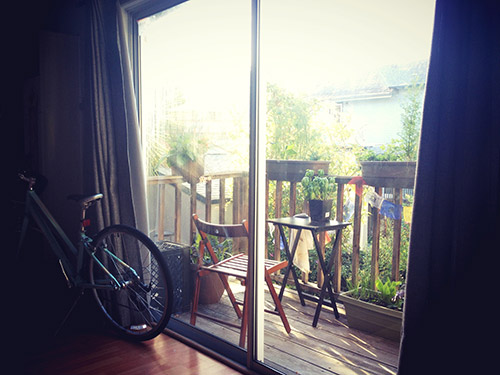 I enjoyed my visit to Lake Merritt and I am grateful I spent some time with them and my friends.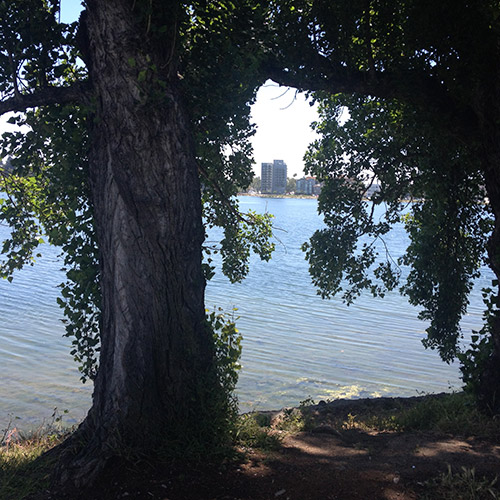 Since the beginning of June it has been a whirlwind. And I am no whirling dervish who can keep spinning without getting dizzy. In many ways, recent events left me with a very human interpretation of standstill, unable to see beyond the daily undertakings. Therefore, it should come as no surprise, that a woman I befriended during Erica's wedding reception in Philly, Louis' friend, also happened to be a fantastic jewelery designer. The pieces she was wearing were so unique. Our conversation that night began with jewelry as "art object" (something about which I have written previously) and became deeper before we went our separate ways. I was very excited to have a very unique piece made exclusive to my tastes–and perhaps state of mind!—before the official website launch. Apparently the demand of her products led to finally creating an official space for her pieces which is inspiring.  She sent me this a few weeks ago.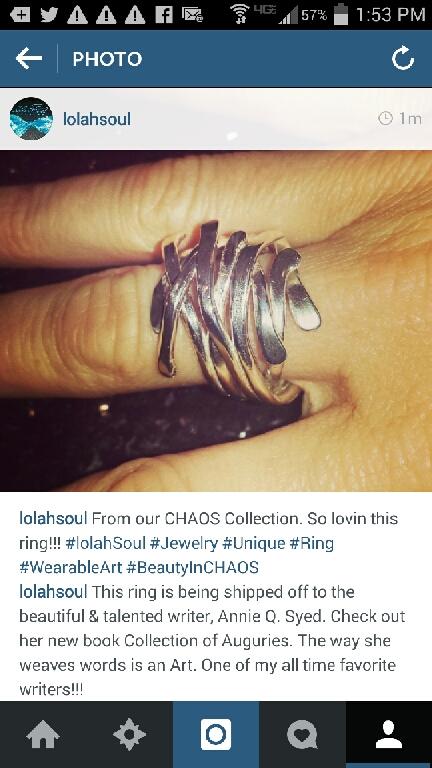 I am enjoying this ring very much. I love the weight of the silver, a constant reminder there is indeed beauty in chaos and all that weighs us down can also be used to lift us up. No pun intended to the finger.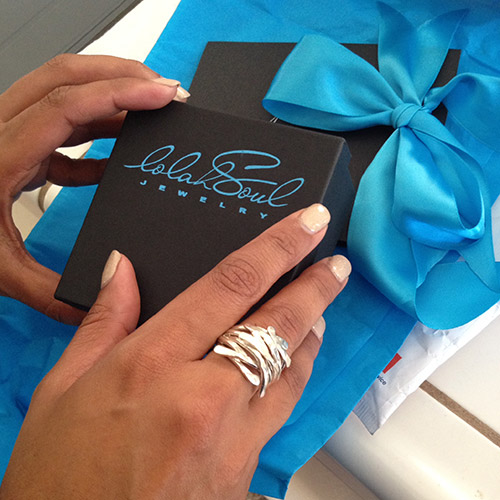 Ah yes, back to the stillness that is a "green flash".
Last week I received an email from a young woman–well, younger than me anyway— I knew from when I first began yoga with Marco in 2007; she used to work at the front desk and also practiced.  Her email was short and I indeed wanted to know more about how she had spent the last four years in Hong Kong and South Korea. Her recent update had a thread from our last exchange in 2008.  I was pleased and surprised that anything could surprise anymore in this digital age where anyone can get a hold of each other on the "networks" without connecting meaningfully under the assumption that nothing has changed because in some ways digital remnants in blog posts or photos make it seem as life is static. I was delighted to connect again and told her I knew of no better definition of an "angel" than one who begins an out-of-nowhere exchange to lift us from our current perspective and give us another, preferably a bird's eye view.
My last email to her in 2008 laid out what an awful year that had been and it was only half over then.  As I re-read my own words I was taken by how very trivial it all seemed now yet I had a very clear recollection of each event that had led up to that email. Past is a funny bone that doesn't hurt when hit against the present.
When I began my reply to her, I quickly gathered there was no way to sum up all that had taken place since 2008 so I created a few bullet points highlighting the major events. The last few weeks' hours had felt like years and yet I summed it all up in one sentence. Tragedies should either be novels or a sentence, anything in between is wasted effort because life is hard no matter how the coin lands.
I included in my email, "My yoga practice is not as consistent either, but if yoga means to connect with yourself, to yoke with life, to be grounded when you can't carry on, to bend beyond your wildest imaginations, to be amazed by breath as a prayer to make it another day, then I have done more yoga in one year than I did in seven years with Marco in NYC!" That being said, the one thing about a consistent yoga practice is that it makes you very strong in addition to feeling grounded, and when we are physically strong it makes our perception of events that happen to us clearer. So, in that regard, I hope to practice more regularly. However, right now I am also exploring free weights because it also demands alignment of breath.
So, while others may contemplate the meaning of life or their purpose, I have been wondering what's the point of being strong and why–and if not why then how—I am so strong. Is it genetic given my parents are nothing short of sparkling warriors who bow to nothing and no one but Truth, equality, and peace? Is it nurtured because I have never known my father or mother to give up? And most importantly what is the point of "be strong"?
The answer came unexpectedly (and yet obviously) towards the end of a yoga class. Francine, who teaches in the Iyengar tradition, ended the class yesterday with a quote from Mark Nepo's The Book of Awakening.
As an inlet cannot close itself to the sea that shapes it, the heart can only wear itself open.

One of the hardest blessings to accept about the heart is that in the image of life itself, it will not stop emerging through experience. No matter how we try to preserve or relive what has already happened, the heart will not stop being shaped. This is the magnificent key to health: that, despite our resistance to accept that what we've lost is behind us, despite our need at times to stitch our wounds closed by reliving them, and despite our heroic efforts to preserve whatever is precious, despite all our attempts to stop the flow of life, the heart knows better. It knows that the only way to truly remember or stay whole is to take the best and worst into its tissue.

Despite all our intentions not to hurt again, the heart keeps us going by moving us ever forward into health. Though we walk around thinking we can direct it, our heart is endlessly shaped like the land, often against our will.
I know of no one else who is more shaped by land than myself. Or so I thought. My friend, and literary comrade, Lucy helped me understand this beyond a mere topophilia. She sent me a link to a blog post where the author talks about "thin places."  In her post the author mentions an article from March 9, 2012 in the New York Times by Eric Weiner who aptly describes what I have been unable to all these years. "Thin places":
…places that beguile and inspire, sedate and stir, places where, for a few blissful moments I loosen my death grip on life, and can breathe again…They are locales where the distance between heaven and earth collapses and we're able to catch glimpses of the divine, or the transcendent or, as I like to think of it, the Infinite Whatever.
Travel to thin places does not necessarily lead to anything as grandiose as a "spiritual breakthrough," whatever that means, but it does disorient. It confuses. We lose our bearings, and find new ones. Or not. Either way, we are jolted out of old ways of seeing the world.
Although my current geographic location is as far away as possible from "thin places" I am grateful for the opportunity to be traveling soon to such places: New Mexico (again), Prague (again), and Paris (again).  Although New York City's every bench and corner served as a "thin place" for me, I am beginning to find value in being away from "thin places". This value comes as a "green flash" in the form of images that flash right before consciousness slips into sleep and dreams that one can barely recall because the mind is too exhausted to remember anything. Images that don't make sense because one is too tired from the paradox of motion within a standstill state. If "thin places" offer what constitutes as twilight, that awe-inspiring time in between day and night and night and day, then non-"thin places" are the "green flash" seen by only those who leave everything they have ever known to create something truly original. There are no rewards for being strong, that much is true, strength is its own reward. However, it requires valor beyond imagination to last day after day to see the green flash and live to tell others about it so they don't stop seeking.
After I wished my father "Happy Father's Day" today he said, "Remember, Picasso."
I replied I didn't care for Picasso.
And he reminded me about his earlier works.
Then he said, "Remember what Picasso said: "The chief enemy of creativity is good sense."
What I have experienced in non-"thin places" makes as little sense as what the "thin places" offer and now that I have the complete picture perhaps I can truly create a Drood-kind of story about how it really was and is and can be.