I came across this lovely blue bench in Nob Hill, Albuquerque. It was outside a dance studio. Inside…I found these words and felt quite inspired. Thought I would pass it on.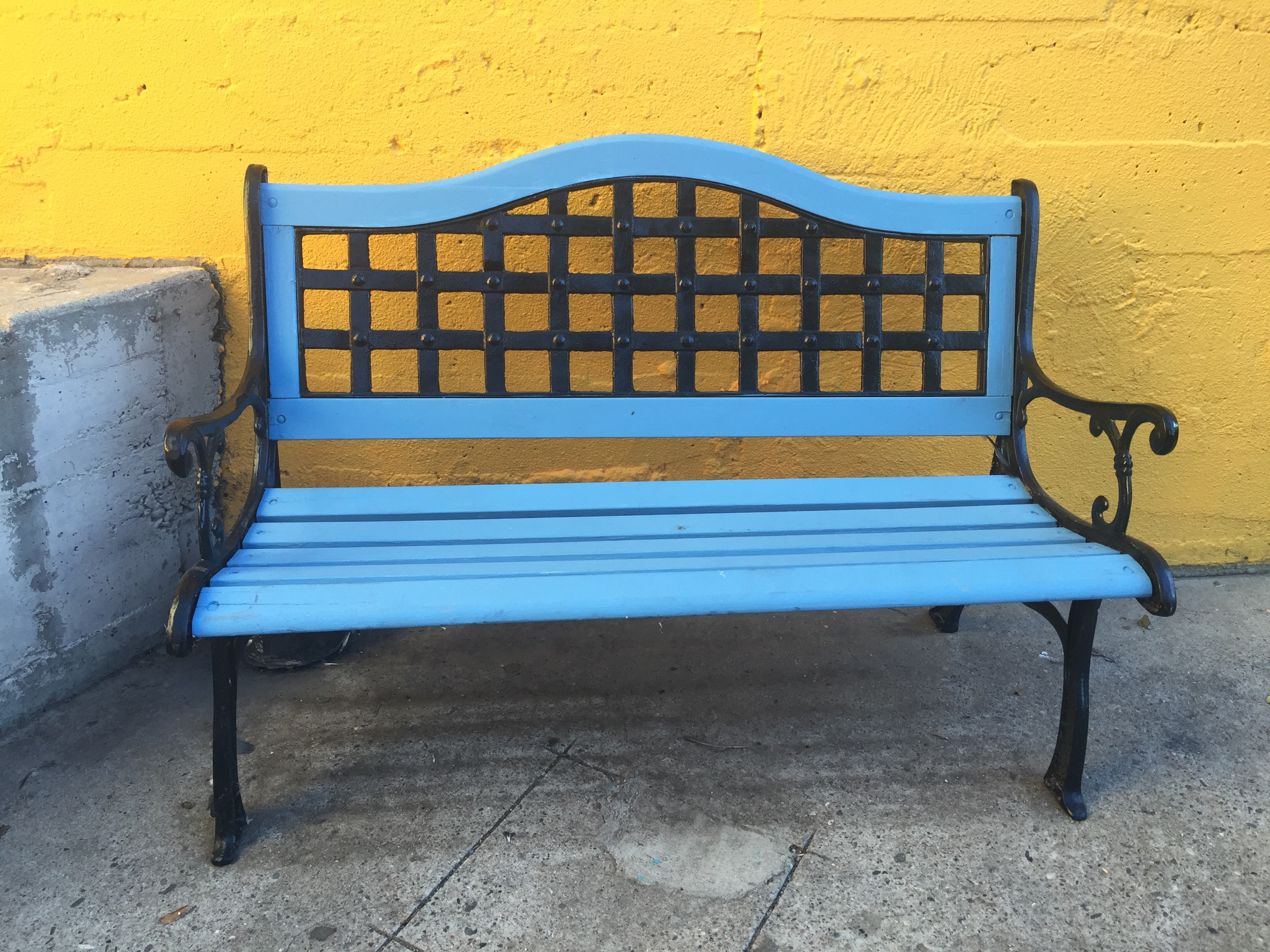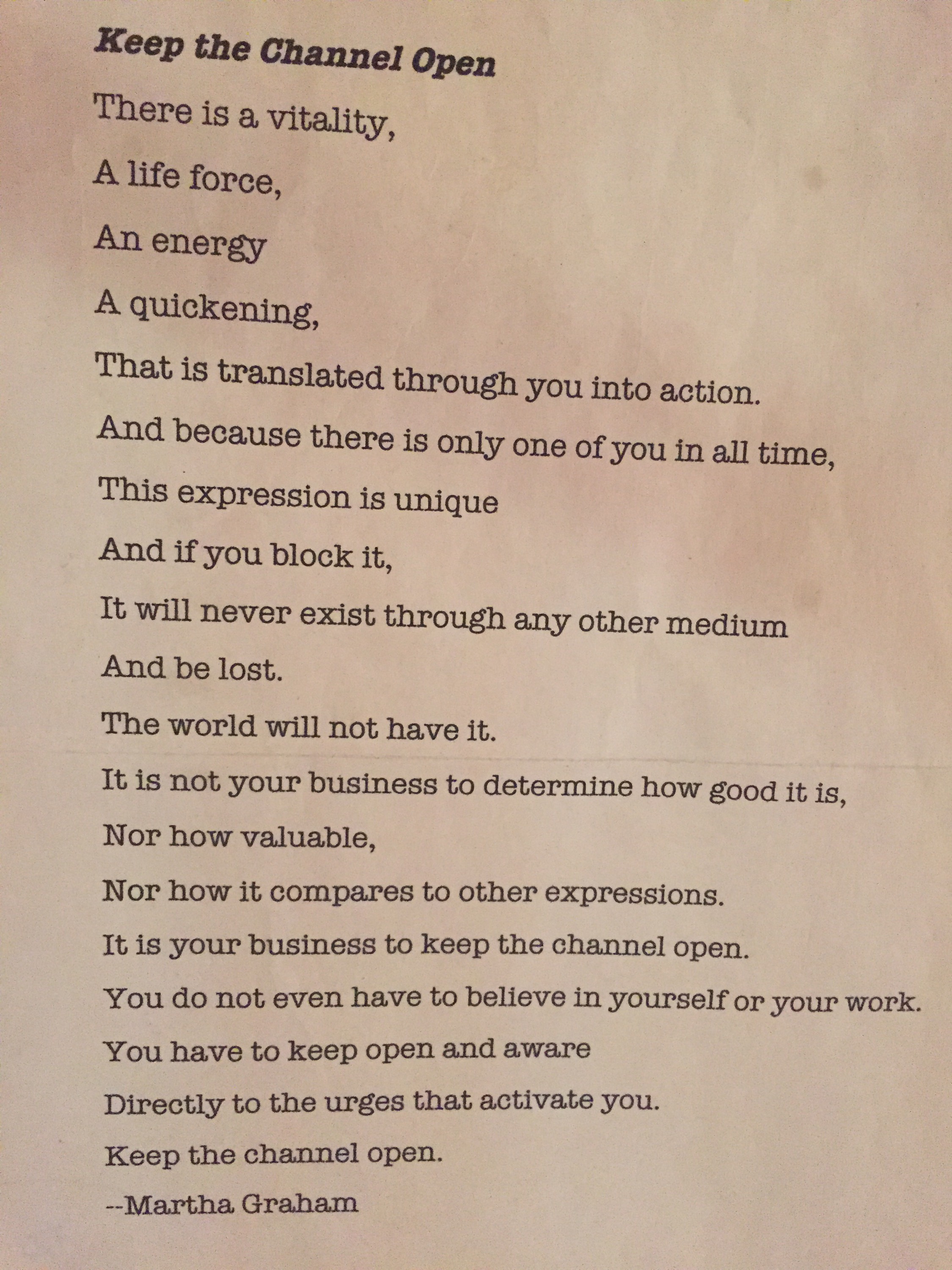 "There is a vitality, a life force, an energy, a quickening that is translated through you into action, and because there is only one of you in all of time, this expression is unique. And if you block it, it will never exist through any other medium and it will be lost. The world will not have it. It is not your business to determine how good it is nor how valuable nor how it compares with other expressions. It is your business to keep the channel open. You do not even have to believe in yourself or your work. You have to keep open and aware directly to the urges that activate you. Keep the channel open." –Martha Graham
Postscript: After sharing this I vaguely recalled that some time ago, ages in digital times I suppose, I had posted something by Martha Graham on my blog before. I couldn't recall what exactly. So, naturally, I searched for it. And it was the exact same quote. At first I thought of deleting this post or that one from 2011 but then decided to keep both. Words come to us to remind us that which we think we have forgotten. Inspiration is inspiration even if our digital posting mocks it from time to time.