Thoughts are hanging on the clothespin made of Stillness, too wet for a clear meaning.
There are two kinds of artists. There are those who feel compelled to create and others who feel compelled to change the world. There are very few artists of the third kind, the ones where their compulsion ends up changing the world.
Love may be unconditional, but desire is not.
Most stories really only require one good, long sentence; the rest of the sentences exist to convince others or oneself.
There are moments that I experienced in Prague-Budapest-Vienna in 2010 that come back to life with such a fervor that I almost believe I am some ghost. I can still hear the crunch of leaves larger than the size of my face as I walked around Vajdahunyad Castle in Budapest.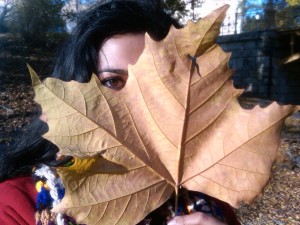 The sooty, smoky bar near the Cotton Club in Budapest where even the saddest memories were a welcome incense. For the past week or so every other blink has pulled me back to Vienna. I am not sure precisely why since I hardly explored many of the recommended touristy activities and destinations there. I just walked a tremendous amount, mostly spellbound yet hyper-aware.
Often I feel as if I am some geological instrument for systematically excavating the past from different cities. How else does one explain attachment to cities as if they were people? People one has known! But places are people.  That being said, some people take generations upon generations of stories with them when they leave this earth, and when enough people do this there is no record of real stories. Such towns and cities then become inert, strictly speaking, chemically inactive. Here tourists come for tall tales build for an empire to profit.
Maybe this happens to create room on earth for "new" stories? Some stories aren't really worth knowing any longer because there is no meaning given to the events that took place.  A series of events alone don't make a story. But meanings are negotiated between the teller and the listener; both are needed for record keeping.
Most of us don't know what "new" looks and feels like. Happy and new are not the same thing when it comes to years by a calendar. New means you have never experienced it before; most of us just dive into cycles we have already forgotten. New means discomfort, new means uncharted, new means unexpected, new means having to utilize old knowledge and learned skills for circumstances yet explored.
Before the truth can set you free it kills you. What is really true by its very nature destroys as it confirms what is known.
Stillness feels like balls being tossed in a lottery machine. What are the lucky numbers for freedom? 2013 comes with new rules.